The Feb. 2 show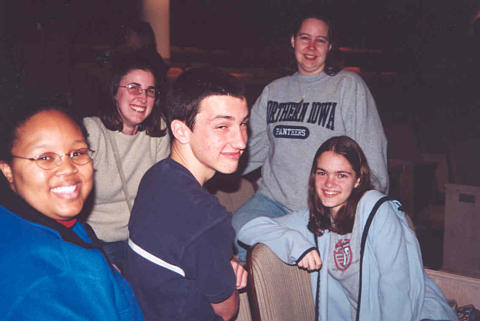 Deidra, Jamie, Drew, Dawn and I at Wake for the Derek and Andy show
SPAT!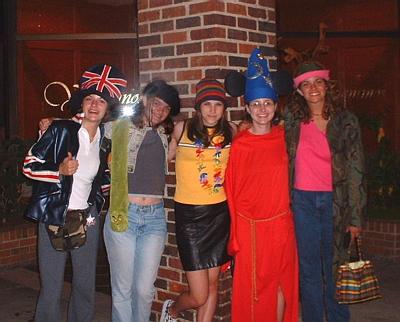 Emilie, me, Jessica, Sarah and Jennifer
C'est moi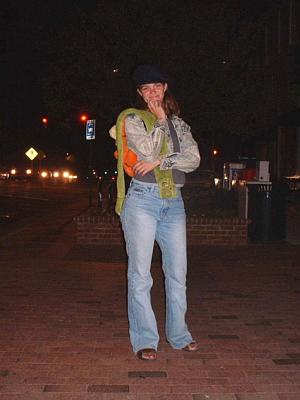 I was the French character, but of course, you can't really see my beret
Deer in a headlight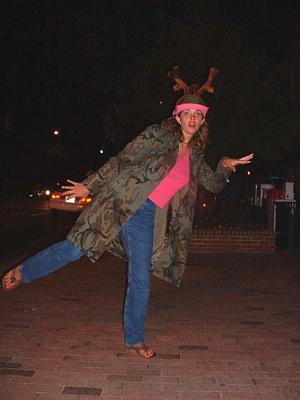 Jennifer being the deer and hunter at the same time
High School Retreat, December 2001, Camp Royall

Me and Jamie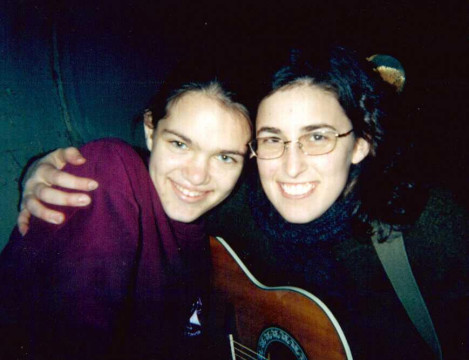 Gotta love the pipe!
Jessica and Jamie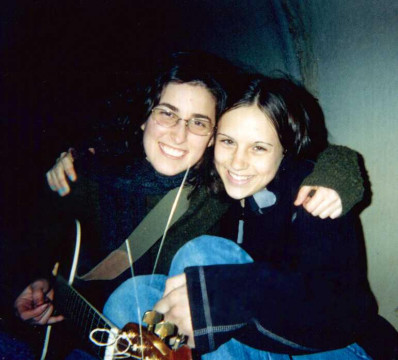 Girls in 'da hood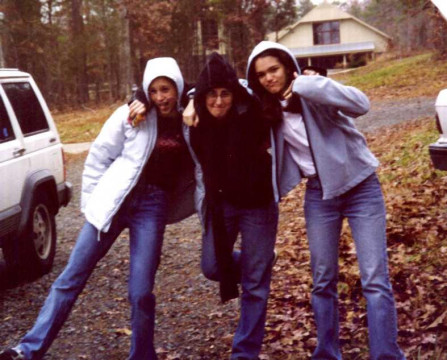 Don't even bein to ask!
Aquire the Fire, February 2001, Charlotte, NC
Sleeping on the floor
Deidra, Haleigh, Jessica, me and Beth crashing after the first night of ATF
Typical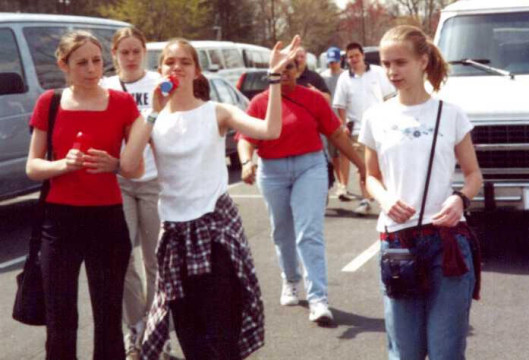 Me? With a microphone? Never!
Stairs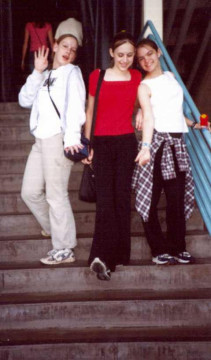 Haleigh, Jessica and I posing at ATF
Other random older pics
Awwwww!!!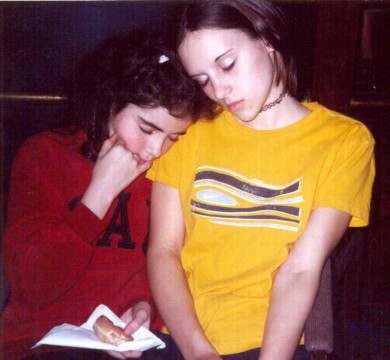 Rachel and Jessica, after a lock-in at Metrosport
Autumn, Jamie and Freddie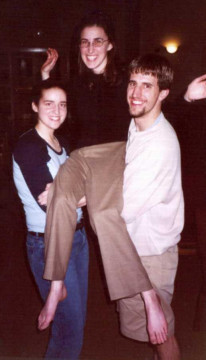 I think we were playing a game at youth group (or i hope anyway!)
Peter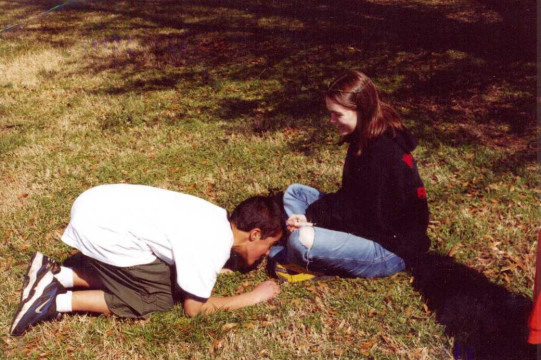 He's bowing to me, NOT kissing my feet (it's hard to see, but i have a crown of flowers on my head)
14 people in Emilie's Prelude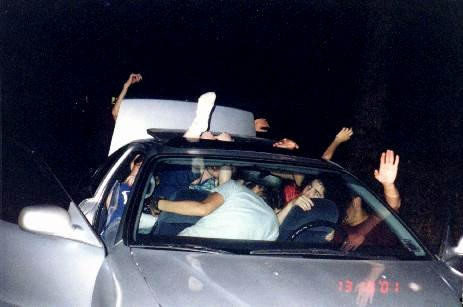 I'm in there somewhere!
Taylor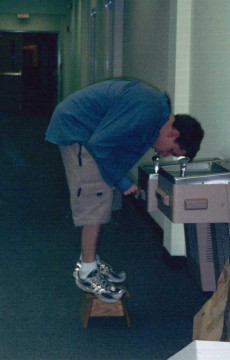 A little strange...but then again, so is he!
Taylor and Graham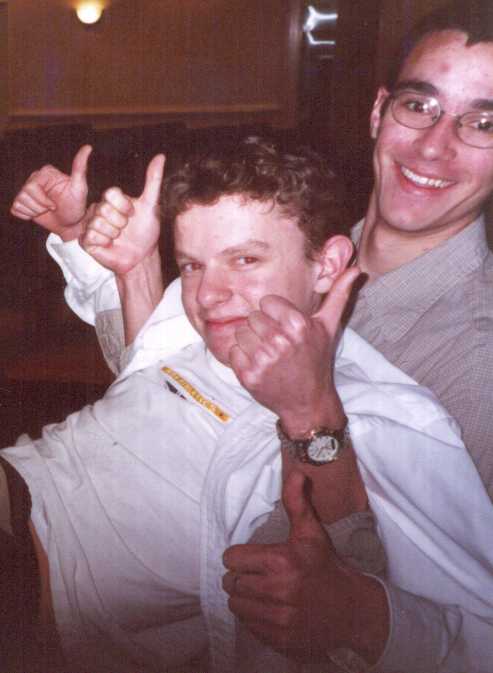 My all time favorite picture
Taylor and Moses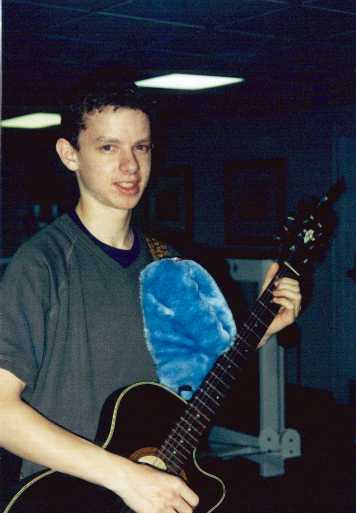 Moses is Emilie's guitar
Jenny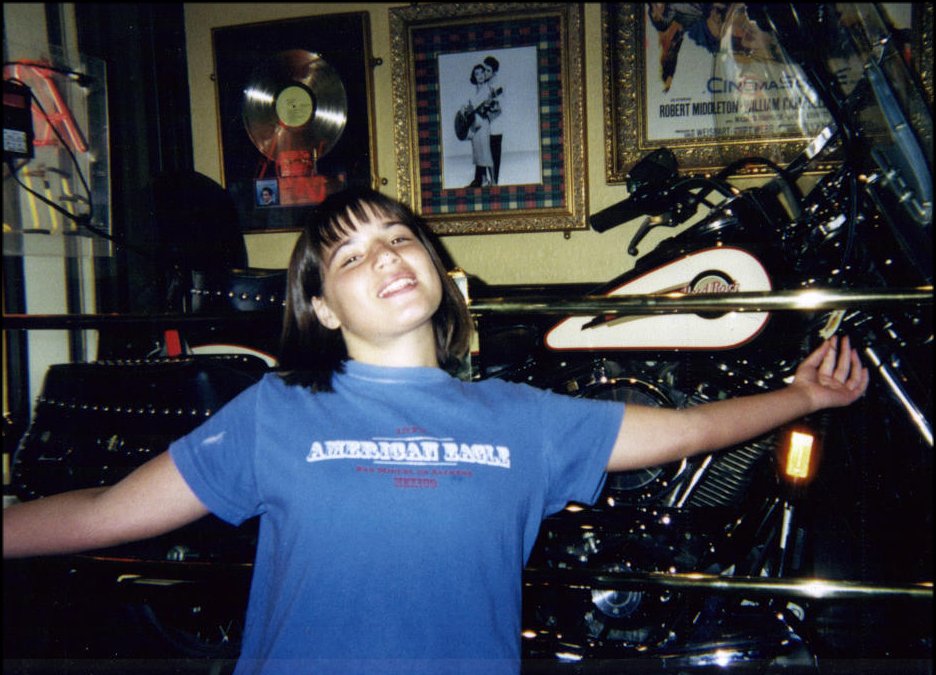 If that's not the essence of Jenny...